Interactive Program Information
---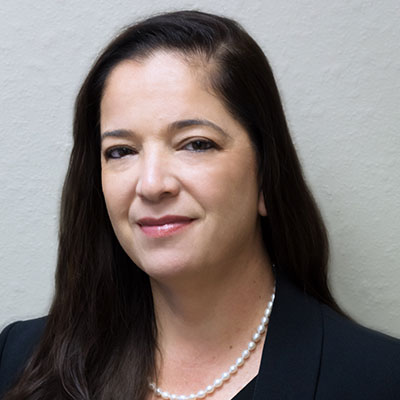 Sandra Lopez, MD
Residency Program Director
Obstetrics and Gynecology
Thank you for your interest in the Obstetrics and Gynecology residency-training program at HCA Las Palmas Del Sol Healthcare. The Accreditation Council for Graduate Medical Education (ACGME) approved the Obstetrics and Gynecology residency program in February 2019. The main teaching site for the Obstetrics and Gynecology program is Las Palmas Medical Center and Del Sol Medical Center, in sunny El Paso, Texas.
Both medical centers are structured on a solid foundation with excellent teaching physicians and advanced medical equipment making the sites an ideal educational training facility for resident medical education. Residents can expect to acquire lifelong clinical experiences within a multi-culture patient population. The clinical knowledge gained will sharpen the resident's clinical and leadership skills needed to provide quality patient care.
Our program provides instrumental clinical and leadership residency training with emphasis on extensive in-patient and progressive continuity clinics. Residents will build a dynamic knowledge base and enable them to practice quality healthcare.
Mission statement
Las Palmas Del Sol Healthcare Obstetrics and Gynecology Program's mission is to provide high quality, patient centered care to the community that we serve. We strive to generate quality resident physicians' onto medical practices within our society by providing quality healthcare through a solid educational curriculum and patient care experience within a diverse patient population. We serve our community with compassion and integrity to patients with diverse backgrounds, cultures, and different socioeconomic factors.
Contact us
Las Palmas Del Sol Healthcare
Obstetrics and Gynecology Residency Program
6044 Gateway Blvd East, Suite 900
El Paso, Texas 79905
Karina Lujan, BS
Residency Program Coordinator
P: (915) 521-1474 | M: (915) 222-1437 | F: (915) 599-4105
karina.lujan2@hcahealthcare.com
Sandra Lopez, MD
Residency Program Director
Obstetrics and Gynecology
Sandra.lopez2@hcahealthcare.com